The United Way of Washington County is THRILLED to once again announce a record-breaking campaign.
Our 2021 campaign proved to be our most challenging yet, which is why we are incredibly humbled to announce we raised $1,800,795, exceeding the fundraising goal of $1.8 million, and the previous record of $1,725,958, which was set in 2020.
We are so moved by the generosity of this community.
Thanks to your support, our partner agencies will again have funding for programs providing educational support, health education and services, and financial stability programs.
We have endless gratitude to Team Froedtert who led the United Way of Washington County's 2021 campaign, including co-chairs: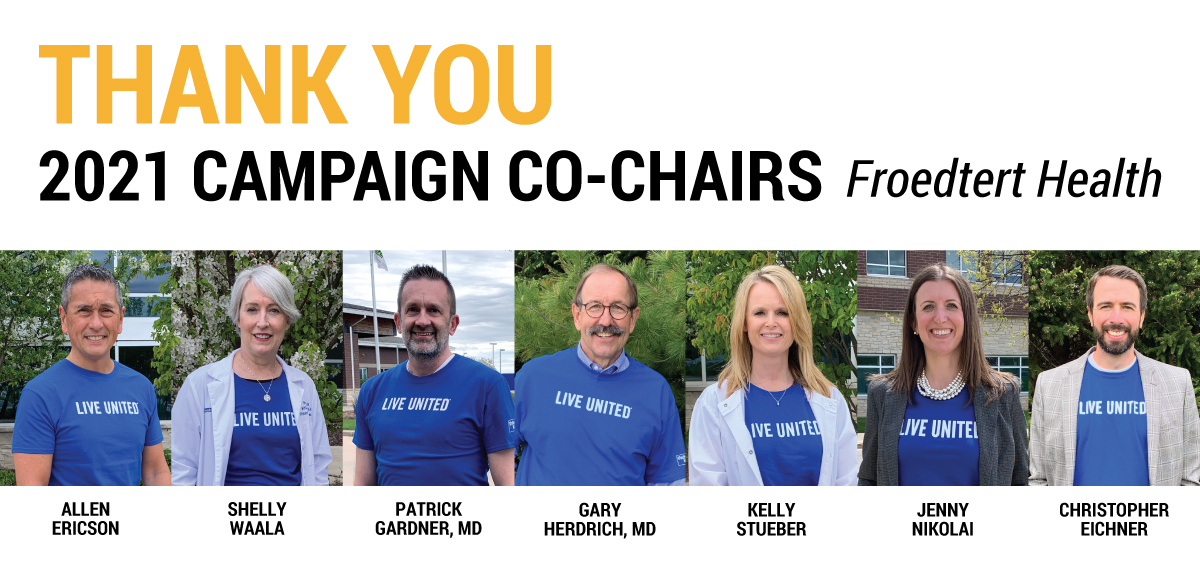 Allen Ericson: President, Froedtert West Bend Hospital and Froedtert Community Hospital locations
Shelly Waala: Vice President, Patient Care Services and Chief Nursing Officer
Patrick Gardner, MD: Associate Chief Medical Officer, Froedtert West Bend Hospital
Gary Herdrich, MD: Family Medicine/Primary Care, West Bend Health Center
Kelly Stueber: Director, Clinical Operations, Community Physicians
Jenny Nikolai: Director, Network Operations, Froedtert Health
Christopher Eichner: Practice Administrator, Clinical Operations, Community Physicians
The Team Froedtert co-chairs truly were amazing. They exceled at dedicating time to the campaign on top of their daily work and the added challenges of the pandemic. They truly are our local heroes.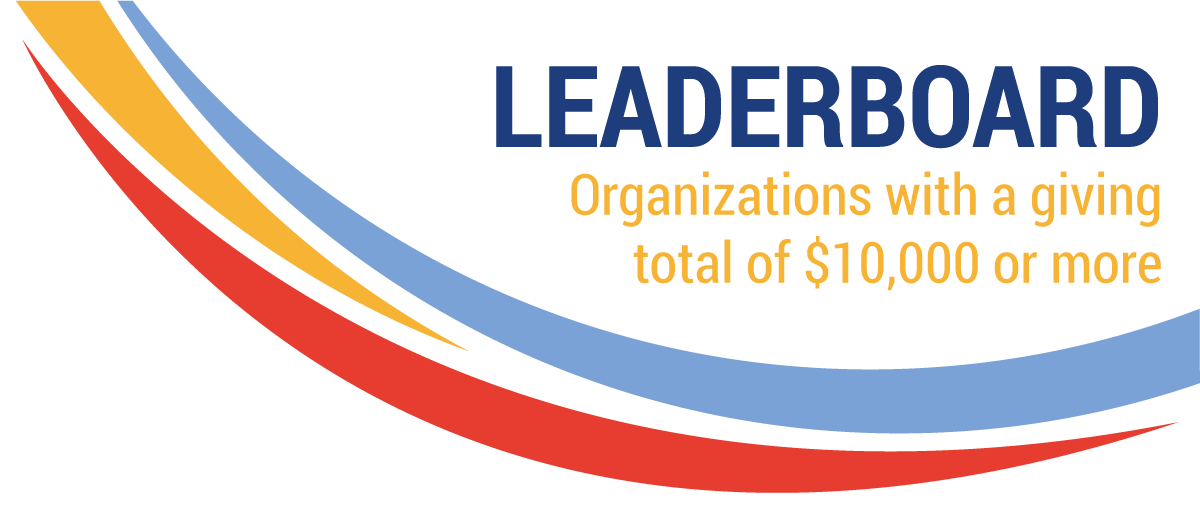 We would like to recognize some of our key supporters, including the business community for their corporate giving and employee campaigns. These contributions make up the largest part of our donations. 
The top four giving organizations were Broan, Delta Defense, Froedtert Health and West Bend Mutual Insurance. Between corporate and employee giving, these organizations raised more than $681,000.
Our other leaderboard companies were:
Affiliated Clinical Services
BMO Harris Bank
Broan
Commerce State Bank
DACO Precision Tool
Delta Defense, LLC
Forte Bank 
Froedtert Health
Herbert Kohl Philanthropies 
Johnson Controls
Kerry
Kewaskum School District
Melitta S & Joan M Pick Charitable Trust
Menasha Packaging Company
Oscar & Augusta Schlegel Foundation
R & R Insurance Services
Serigraph
Washington County Employees
We Energies Foundation
West Bend Mutual Insurance & Foundation 
Ziegler Family Foundation
We also want to thank our individual donors large and small.
More than 2,390 donors contributed to the campaign at various levels of giving from $5 to $10,000. Collectively, every bit helps to meet the needs of so many in our communities. Everyone involved with the campaign couldn't be prouder of how our community came together during an unprecedented time.
In addition, we want to give a huge shout out to our campaign sponsors.
Without your support, we wouldn't be able to offer our exciting giveaways or campaign kick-off event.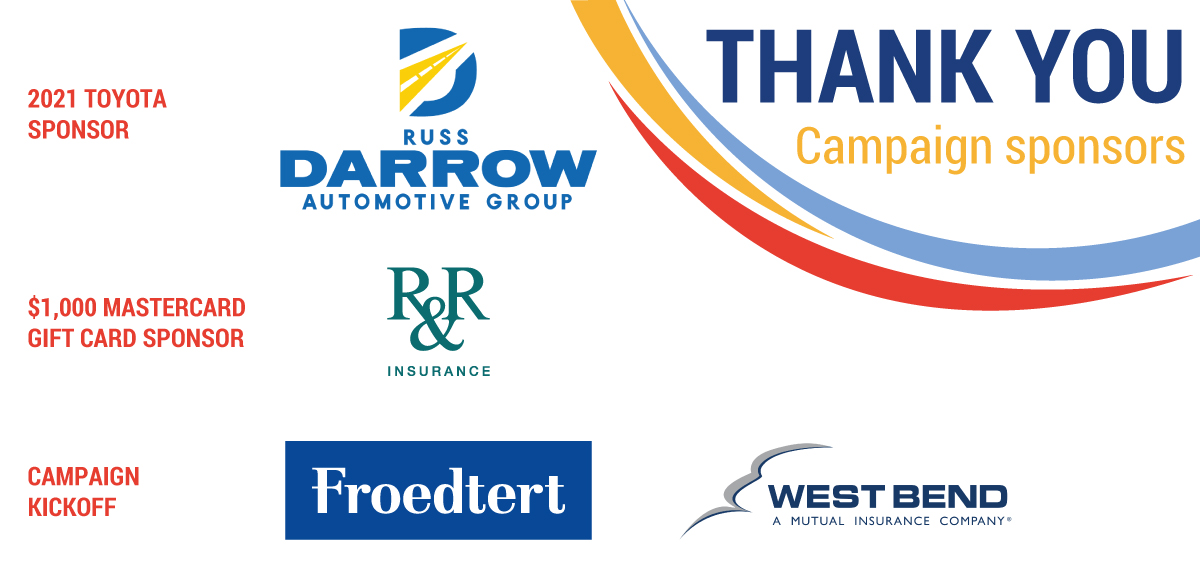 Prior to the pandemic, our community was grappling with addiction, hunger, homelessness, and mental health issues. These challenges have only been exacerbated during the pandemic. From the bottom of our hearts, thank you for funding programs that target these issues.
We encourage you to view our complete 2021 Campaign Celebration program document.
Thank you for your continued support of the United Way of Washington County!